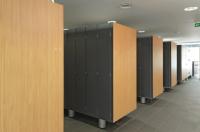 REAL WOOD VENEER EDGING
This high quality Veneer Edging is offered  as a through and through same specie material, with widths and thicknesses to suit even the most complex requirement.
The edging can also be supplied with a UV laquered finish.
Stock sizes available as single rolls.
Thicknesses: 1mm, 2mm and 3mm Widths: 24mm, 34mm, 42mm and 48mm
Popular species: Oak, Cherry, Beech, Walnut, Maple, Sapele, Ash etc……Other species and sizes available by bespoke order
3D VENEER EDGE BANDING NOW AVAILABLE
IN THE FOLLOWING TEXTURES:
ROUGH CUT, WORMHOLE, SANDBLAST and WAVE.
Please ask for details
.