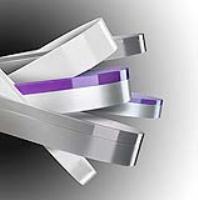 3D PREMIUM GLOSS 2 in 1 EDGEBANDS
3D Premium Gloss 2 in 1 edgebands are the innovative alternative to real glass. Using Acrylic material retains the advantages normally seen with glass, at the same time eliminating the drawbacks that come with glass, namely scratching, weight factor, expense and fragility.
Plain colours and wood decors are produced in combination with a stainless steel effect to give an eye catching product second to none.